LA Micro: Supporting Inclusivity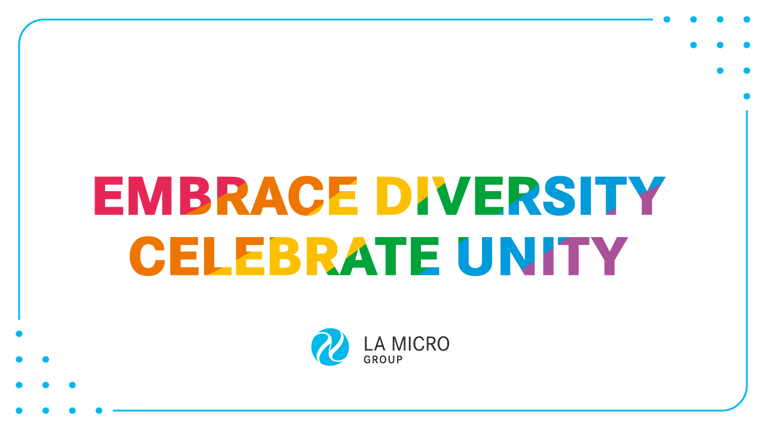 Diversity and inclusivity are not just buzzwords at LA Micro; they're principles that are at the forefront of our business's culture and values.
Creating a Safe and Supportive Workplace
Whilst pride month is celebrated across the world, we thought we'd highlight our support for the LGBTQ+ community. We believe that inclusivity and acceptance are essential values that all organisations should place emphasis on.
Having a safe and supportive workplace for the well-being of our team is extremely important to us, so we have various non-discriminative policies and initiatives in place that make sure everyone is treated fairly, no matter their sexual orientation or gender identity.
Rainbow Lunch: A Celebration of Diversity
In honour of Pride Month, we'll be having a team Rainbow Lunch and will be decking out the office in a kaleidoscope of colours. We aim to create a warm environment for employees to network and discuss the Stonewall riots and issues affecting the LGBTQ+ community.
Donation to a Charity Supporting LGBTQIA+ Rights
We strongly believe in using our platform and resources to make a positive impact, therefore alongside hosting a company Rainbow Lunch, we'll be donating to a reputable charity that's dedicated to advocating rights for the LGBTQIA+ community.
Pride Month is a good time to remember that the fight for full equality is still going on and we want everyone to learn more about the history, rights, and challenges of the LGBTQ+ community.
Together, let's celebrate diversity, champion equality, and create a world where everyone feels accepted and valued for who they are.